IT HARDWARE REPAIR CENTER
COMUPTER REPAIR IS OUR SPECIALITY
Businesses and home users depend on computers in increasing ways every day. Computers take a lot of wear and tear which eventually can lead to breakdowns. Even a minor computer problem disrupts our life and hampers business activities.
With the constant development of new technology, there also comes many technical problems like spyware attacks on computers, virus infections, network issues, and other software and hardware failures.  Whether you're experiencing a broken keyboard that is sticking or not responding, a cracked or black screen, or the system simply will not boot up, our expert technicians have decades of computer repair experience and can diagnose the problem and begin repairing or replacing any faulty components to return the machine to working order.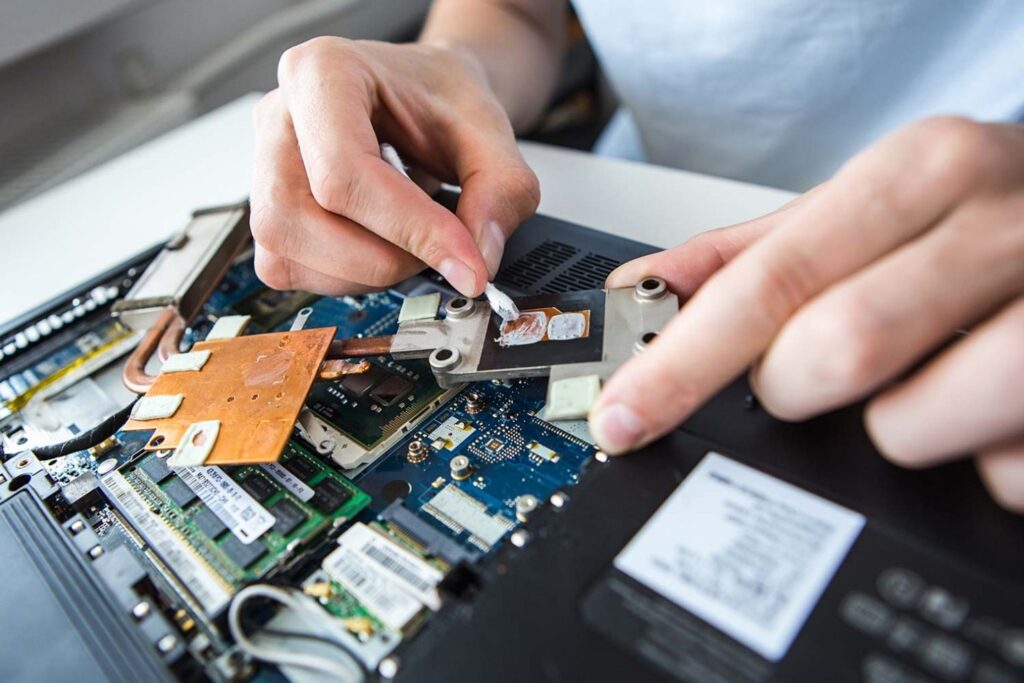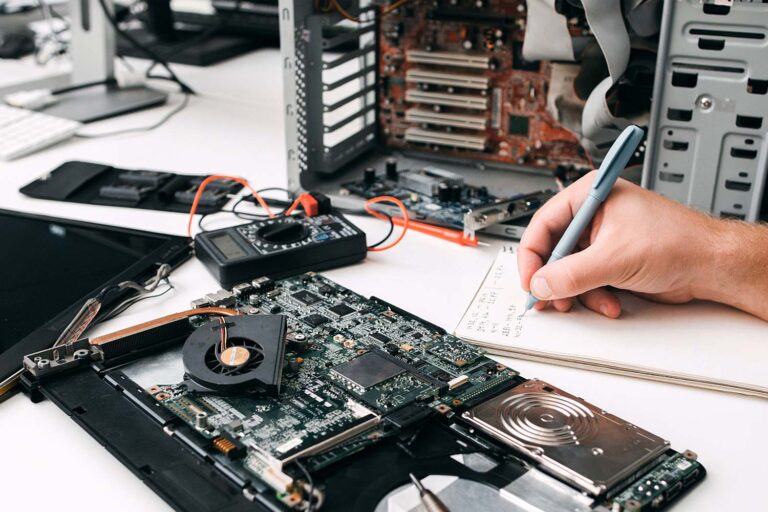 Qualified Computer Technicians
Our trained technicians can service and repair any computer problem. With any computer repair, our service techs will always recommend replacing your computer when a repair or upgrade would cost more than a new computer.  So you never need to worry about a repair costing more than buying a new computer. We service: Microsoft, Intel, Dell, HP, Lenovo, Acer, Asus, Custom PC, Toshiba, Sony, and more.
OUR COMPUTER REPAIR AND SERVICE TECHNICIANS:
Hardware Repairs:
This is for physical damages that are incurred by the computer or its accessories. This includes installing new hardware, repair or updating hardware, etc.
Accessories Repair:
There are many computer accessories like scanners and printers which might need repair due to damage. A professional computer technician that specializes in computer hardware will be able to fix such issues.
Data Recovery & Backup:
Sometimes, due to issues such as hardware crashes or a virus, your important data might get lost. It might not possible for you to recover the data, but professional computer technicians can recover the data by tracking information. This is an extremely sensitive issue, therefore, you should choose a highly qualified company. If you hire a company just because they have a low rate, it might result in permanent loss of important data and also make it impossible for an experienced technician to recover data.
Troubleshooting and Networking Support:
These are the two most common types of computer repair services for businesses. These include network setup, training, network fixes, and related problems.
Maintenance Services:
Your home and business computers require constant updating and tune-ups. This regular maintenance will not only enhance the working speed of your computer, but it will also increase its lifetime. Maintenance service includes file cleanup, upgrading and installing new windows or programs and general inspections.
Customization:
If you know what you need but can't find it in stock computers, you can ask a computer technician to build a customized computer for you with specific features according to you or your company's needs.
Tutoring/Training:
If you have installed software and your business team is new to it, you can hire a computer company to effectively train your staff. These teachers have in-depth knowledge of programs and will save time by passing over the learning curve.
With the day to day use of computers and the problems that may occur, many people would like to learn how to do basic computer servicing and repair so some technicians also offer tutoring services.
Now you know about the different types of computer repair services so you can easily choose what you require.