Software Development Services

Software development services are aimed at designing, engineering, deploying, supporting, and evolving various software types. In IT since 1995, Icon Infotech Private Limited (IIPL) develops quality software and offers related services – software consulting, cloud migration, app integration, and more. We serve government, small and medium enterprises and software product companies across multiple industries, including retail, financial services, manufacturing, healthcare, and others.
From IT strategy consulting and comprehensive technology roadmaps to the end-to-end development of scalable solutions, IIPL delivers a full-cycle software development services that adapt seamlessly to your project requirements and business needs.
Experts to Get You from Start to Finish
By offering a full-cycle development process, we ensure the delivery of ready-to-use, competitive, maintainable software solutions aimed at enhancing businesses of our clients and increasing their ROI. By getting to know your needs and creating a plan to help you deploy fast, we let you focus on your key business objectives.







Planning
We collect all the relevant information from the customer to develop custom software development solutions as per their expectation.
Designing
The system and documents are prepared as per the requirement specifications. This helps us define overall system architecture and technology stack.
Defining
Once the requirement analysis phase is completed, the next step is to define and document software needs.
Building
Developers start to build the entire system by writing code using the chosen programming language, techniques, and methodologies.
Testing
Evaluating the quality of software with the aim of finding and fixing defects.
Deployment
The final software is released and checked for deployment issues, if any.
Maintenance
According to the service level agreement, we ensure that needs continue to be met and that the system continues to perform as per the specification mentioned in the first phase.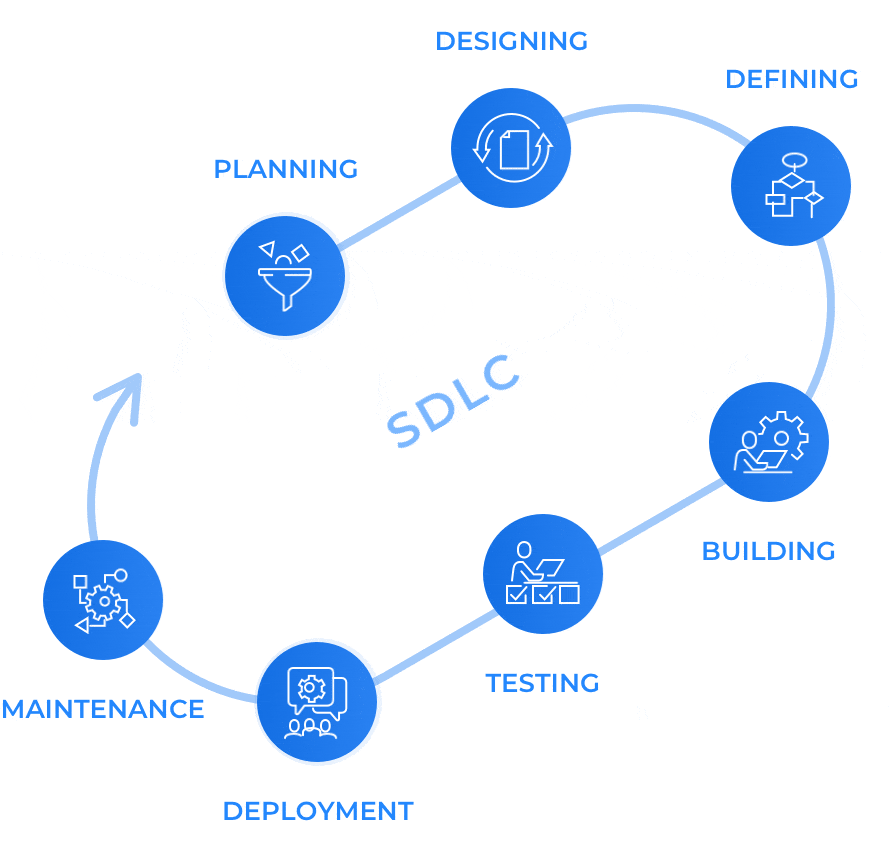 We employ our hands-on experience with the Internet of Things, artificial intelligence, augmented and virtual reality, big data, and machine learning, to help our clients get the utmost of modern technological capabilities. We have developed an overarching approach to security and privacy and constantly optimize it to comply with the stringiest requirements and regulations.
We guarantee quality and security
IIPL has been certified according to the ISO 9001:2015 quality management The requirements of these standards apply to all structural divisions of our organization and are obligatory to all our employees.
We are reliable and experienced partner
We are a reliable partner with a large portfolio of successfully delivered projects. We have completed more than 700 projects for our clients all over the globe.  Our approach lets us build to schedule, build to feature, or build to budget.
We offer cost-effective services
We provide high-quality custom software development services matched by superior customer service at an affordable price as well as full-scale maintenance and support of the software developed to keep our customers satisfied.
We prioritize clients' needs
We are a team of professionals who have extensive knowledge of the latest software technologies and provide first-class custom software and application development services. We are ready to offer our clients a free MVP development to get fast feedback on their idea.